DO MORE with
Chat Automation!
BotPenguin's Chatbot Maker and Live Chat for Website, WhatsApp,
Facebook and Telegram!
Get leads the moment your visitors interact with your website.
FREE Forever Plan, No Credit Card Required
An AI chatbot that can be anywhere, anytime
Keep your customers happy and engaged with an omni channel presence across all platforms with
BotPenguin's chatbot maker. Trust us. It feels super cool to help your customers all the time.
BotPenguin is Super Penguin now!
BotPenguin lets you explore horizons with supreme confidence. Who said bots taking over was a bad idea?
Omnichannel Customer support
Share Data with your Favorite Apps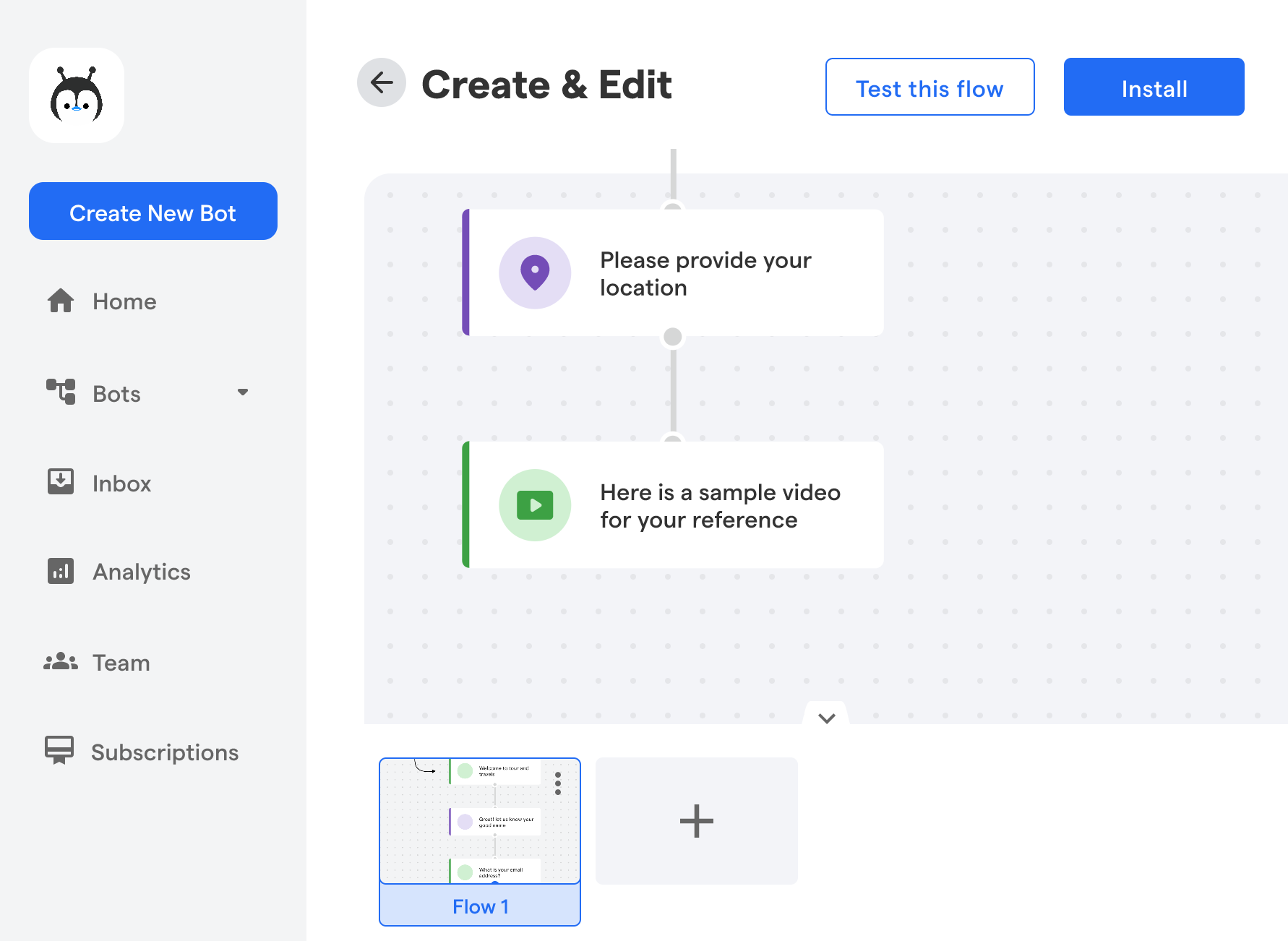 Enjoy a World of Endless Possibilities with BotPenguin
Since Elon feels we can technically terraform Mars, we surely can help you transform your biz into a
superbiz with our cool chatbot creator.
Turn visitors into customers and later, traffic into revenue
Segregate customers based on their demographics, purchasing habits or any criteria that you'd want.
Keep your customers engaged with best offers, great discounts and latest product offerings.
BotPenguin is like Superman, always there to save the day. Get a 24x7 customer support, all year round
Receive all your customer questions and visitor queries in a one simple, easy-to-use console.
Let BotPenguin take care of monotonous questions and help your team to address something vital.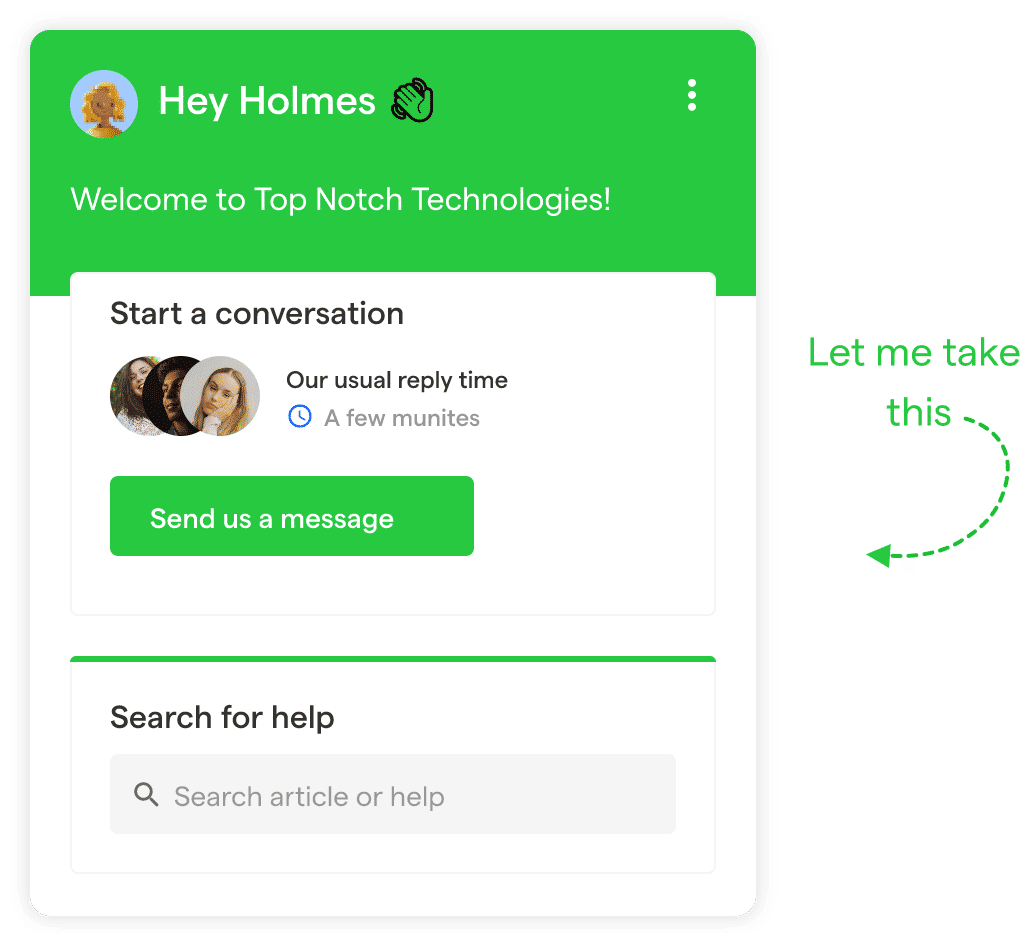 Get qualified leads on your fingertips, with BotPenguin's chatbots.
Increase receptions & decrease spam by sharing the product/service catalog in a jiffy on any platform.
Talk shop with your customers but like a weekend catchup! Say goodbye to boring small talk
Display products, monitor orders, and extend support to take it to the next level.
Generate leads like Gary Vaynerchuk.
Get those drip and bulk campaigns going, track orders or shipping and keep your customers informed, there's a lot you can do.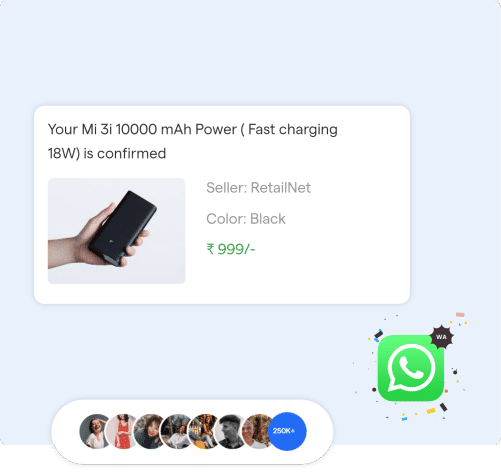 Make your business grow at lightning speed, that's what!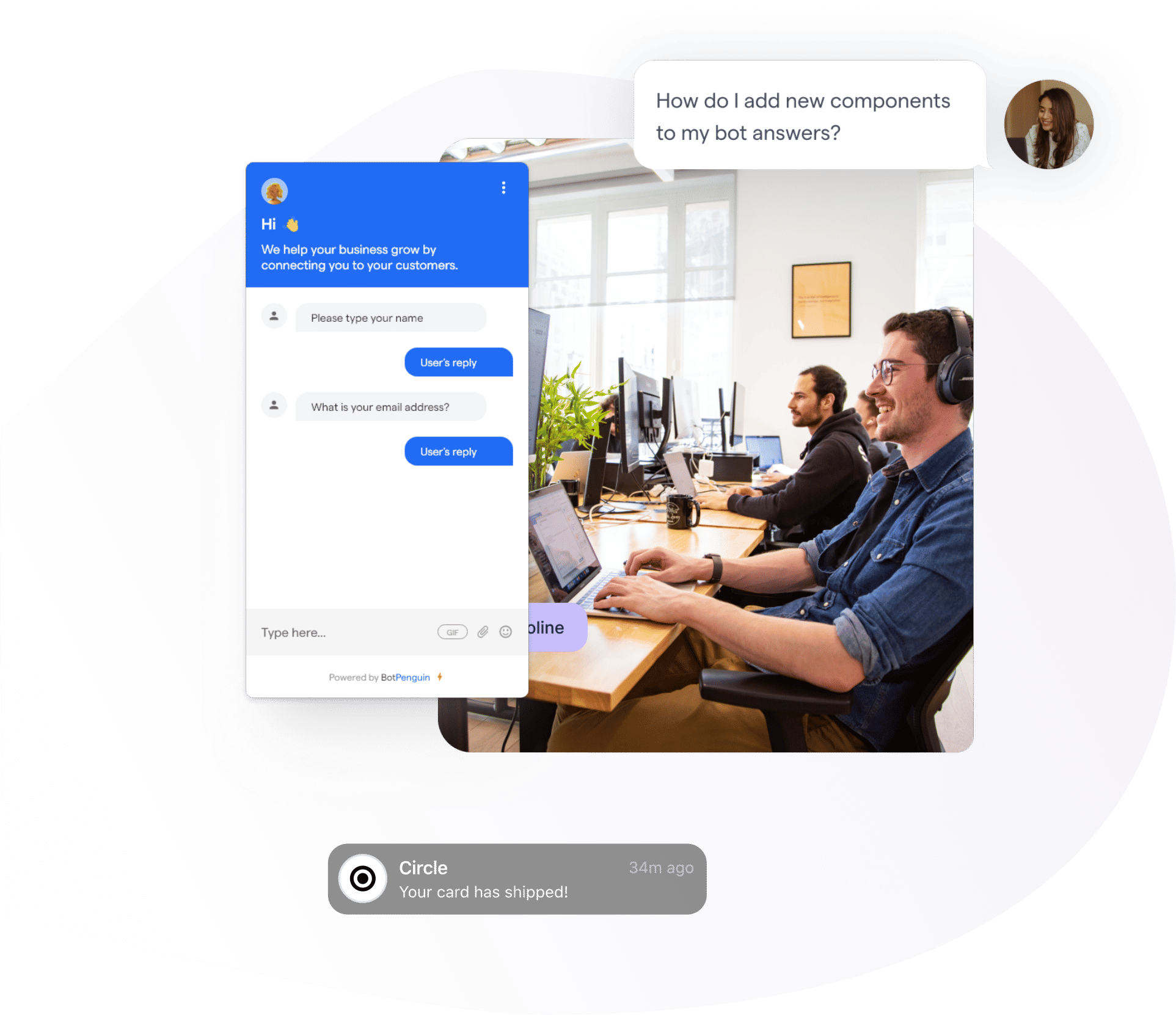 Since you made it here, you must wonder how BotPenguin
can do all of this. Well, you got us right on!
BotPenguin goes everywhere
BotPenguin gets Multilingual
BotPenguin is more than a bot
Simply, BotPenguin does it better!
Enjoy conversational AI and an impressive response time at affordable costs, plus many benefits that
BotPenguin delivers to your business growth.
No matter what the industry, BotPenguin thrives easily.
Ecommerce
Sell and retain better with BotPenguin taking care of your ecommerce needs.
Education
Keep your customers well informed and up to date with all the updates you push.
Real Estate
Automate your business showings, list properties & help your customers in one go!
Consultants
Make consulting super easy with BotPenguin doing most of the grunt work.
Healthcare
Help your patients book appointments, or reach out to a doc in just a few moments.
Tour and Travels
Exhibit tours, gain leads & give out excellent support to your customers in just few clicks.
60+ is the magic figure for Chatbot Integrations
Enjoy our 60+ native chatbot integrations. Be it CRMs, Appointment scheduling, or Analytics, we've got it all!
Ready to see BotPenguin in action?